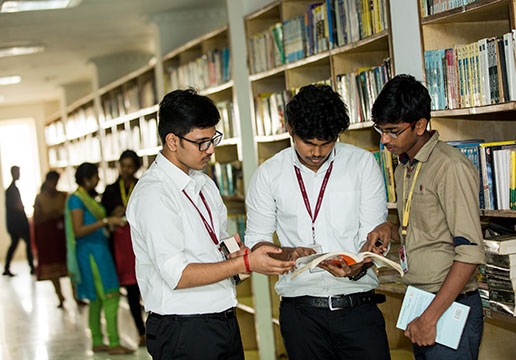 Our College Library has been built to International Standards, Spread over an area of 60,000sq.ft. It is centrally air-conditioned. Specialized collection of books, Journals & Non-book materials are available in Basic Sciences, Engineering and Technology, Biotechnology, Humanities and sciences. The collection is replete with 1,04,397 Volumes of Books, 8,292 Titles & 550 CDs. The college has access to 1,273+ e-resources, ASME Journals, IELonline, Springer Link.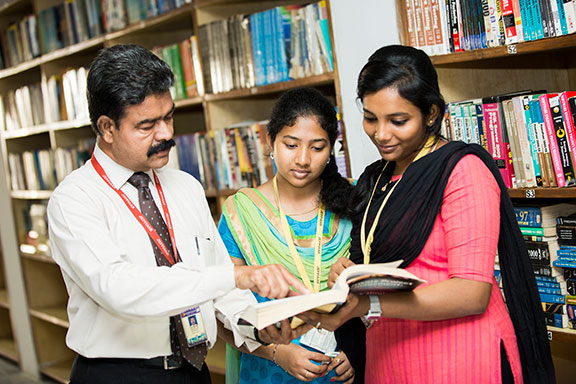 Library Facilities:
Digital Library Service
Reprography Service
Circulation Service
Reference Service
Book Bank Service
Library Working Hours:
Monday – Friday (8:00 a.m to 8.00 p.m)
Transactions – 8.00 a.m to 5.00 p.m
Digital Library – 8.00 a.m to 8.00 p.m
Computing Infrastructure:
IBM x225 Server
100 core 2 duo Clients
Network Connections:Internet connection through fiber optic.
Institutional Membership:British Council Library,Chennai,
Indian Institute of Technology,ChennaiAnna University,Chennai.
Special Features:
Standard textbooks and books by well-known authors are stocked,and every effort is made to obtain all titles recommended by the faculty.
Membership:
All Students,faculty and Senior Administrative Staff are members of the library.
Library Automation:
The Autolib software is used for Library Automation.
Bar-coding System:
All the books are bar-coded in the library and barcode laser scanners are used in the circulation counter for book transaction.