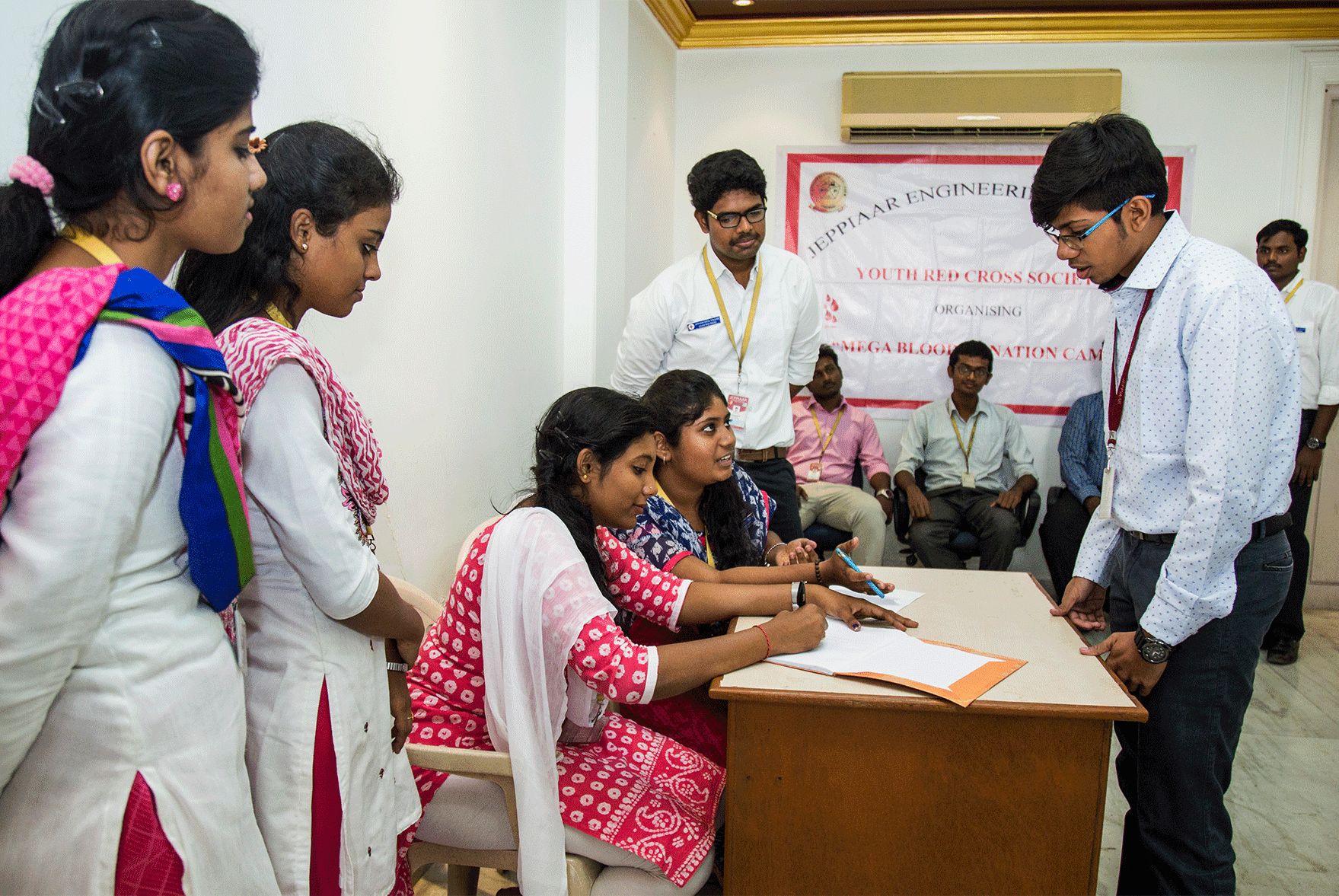 The Youth Red Cross Unit was inaugurated in our college on 5th September 2003 with a total of 161 students registered under the Red Cross Society, TN branch.
The first activity organized was the collection of an important commodity – BLOOD. Due to an increase in population and traffic accidents hospitals require blood in large quantities. The Youth Red Cross students of Jeppiaar Engineering College organized a blood donation camp on 10-12-2003.
A total of 115 students and staff donated blood on that day. The students conducted awareness programmes on the misuse of the Red Cross emblem in and around the areas on the old Mamallapuram Road. The other activities include Polio drops immune campaign, AIDS awareness program, Initial first aid courses for students Road safety etc.