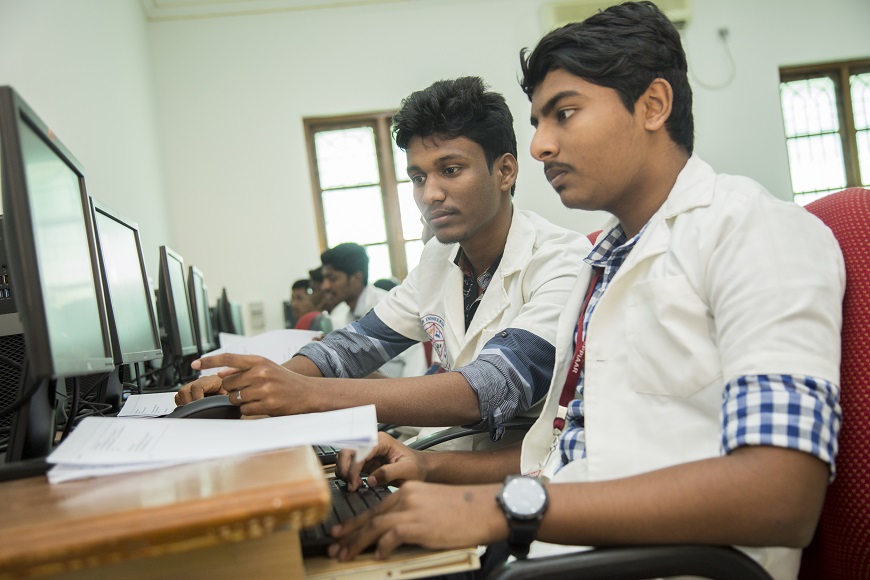 The Department of M.E Computer Science & Engineering was started with an intake of 18 in the year 2012-2013. The Department has been recognized as Research centre by Anna University in 2015.
CENTER FOR RESEARCH
Focusing on research, Post-Graduate students are encouraged to carry out Socio-Economic research projects. Staff members have an excellent record of paper publications in the reputed journals and have filed patent of applications.
There are 5 doctorates and 55% of the staff are pursuing their Ph.D, among which 83% of the staff has confirmed their provisional registration.
Faculty have obtained research grants to a tune of Rs.10 Lakhs from DST SERB to carry out research in emerging areas of Science and Technology and subsequent funding from TNSCST.
Software Tools Used : NS2 Simulator Kit, WEGA, CLOUD SIM, SQL SERVER 2000, LINUX REDHAT 5.O, TOMCAT.
Project Lab Server Configuartion : LINUX Server, Processor – IBM, RAM – 1 GB, Harddisk – 160 GB
| Sl No | Name | CGPA | Rank | PHOTO |
| --- | --- | --- | --- | --- |
| 1 | DHARSHINI P | 9.15 | 2 | |
| 2 | VANIPRIYA B | 8.77 | 18 | |
| 3 | SHYJA ROSE P | 8.67 | 26 | |
| 4 | HARIPRIYA H | 8.59 | 32 | |
| 5 | VISHNU PRIYA N R | 8.49 | 39 | |