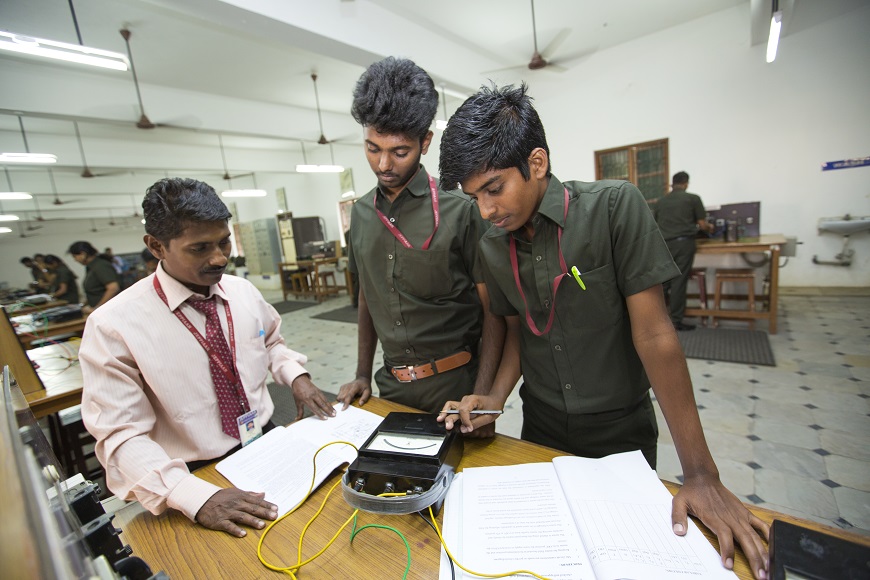 M.E. [Power Electronics and Drives] programme started during 2009 with an intake of 18 students. It is being offered as a full time regular programme and course involves an advanced study of recent technology behind switching power supplies, power electronic converters and various inverters, industrial motor drives and controllers, special electrical machines, renewable energy systems and motor soft starters. The Department organizes programs like International Conference, Seminar, Workshop, Guest lecture, Hands on training, Faculty Development Program etc.,
This specialization is the most sought after, as the demand for electrical engineers required for the industries working on modern equipments and renewable energy system trends spectacular swift. The well qualified and energetic team of faculties specialized in power electronics and drives, power systems and high voltage engineering are available with us to equip the blooming minds of engineering professionals.
Student's memberships in various professional bodies like IEEE and ISTE help to enhance their co-curricular activities. It makes us proud that many of the students from this department have been placed in leading companies through our Campus selection program. It is the endeavor of the management to periodically migrate to the current technologies to keep pace with the modern trends and industrial automation, so that our students come out with updated technology.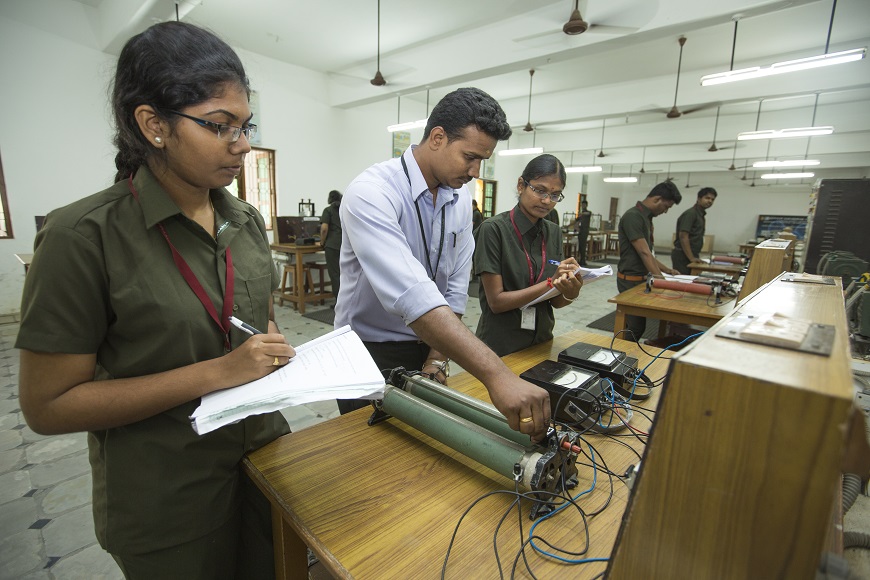 Power Electronics & Drives Lab
MAT Lab
AU Power Lab
| S.No | STUDENT NAME | CGPA | RANK | PHOTO | BATCH |
| --- | --- | --- | --- | --- | --- |
| 1 | VENNILA V | 8.61 | 29 | | 2012-16 |
| 2 | ANANSHIYA K J | 8.53 | 34 | | 2012-16 |
| 3 | ANUSHA R | 8.5 | 36 | | 2012-16 |
| 4 | SINDHUJA T | 8.70 | 23 | | 2013-15 |
| 5 | BALU PRIYA M | 8.52 | 37 | | 2013-15 |
| 6 | DEVI KALA S M | 8.48 | 39 | | 2013-15 |
| 7 | KAVYA SANTHOSHI B | 8.48 | 39 | | 2013-15 |
| 8 | MADHUMATI SENGOLAN | 8.48 | 39 | | 2013-15 |
| 9 | SAI VIVEKA M | 8.38 | 47 | | 2013-15 |
| 10 | ABIMA JUSTUS | 9.27 | 6 | | 2010-14 |
| 11 | KIRTHANA | 9.01 | 13 | | 2010-14 |
| 12 | AMMAL DHANALAKSHMI | 8.97 | 15 | | 2010-14 |
| 13 | NEENU THERESE ANTONY | 8.69 | 34 | | 2010-14 |
| 14 | DEEPA | 8.66 | 36 | | 2010-14 |
| 15 | ARTHIRAJA | 8.49 | 47 | | 2010-14 |